"Cultural Rallye for Oldies and Youngtimers from the Allgäu to the Orient" !
Start: Oberstaufen, Germany. Destination: Amman, Jordan(ia).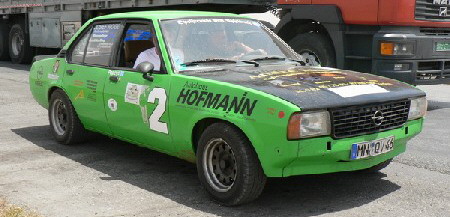 Rules:
1) Vehicles of twenty years and older.
2) Vehicles of 2.000 Euros and less.
3) Vehicles stay in Jordan(ia) for the good cause or will be scrapped along the route.
4) Entry fee is 111,11 Euros.
5) Nights are spent in tents or accommodations less than 10 Euros.
6) Daily, there is no more than 666 kilometers to be driven.
7) The winner gets a camel to be visited in Jordan(ia) whenever wanted.
8) More information: Rallye Allgäu – Orient [1].
9) Aim: "The Good Cause" – "Fromagerie a lá Allgäu": Cheese production in artisan Allgäu-style, in collaboration with the World Food Program of the United Nations. The cheese sold at Amman's market will be called "Rallye- Käse-Oberstaufen" !




Sources:
a) PanoramaGolf.de [2]
b) Stern.de [3]
c) Die Neue Epoche Online [4]
d) Allgäuer Zeitung, Die Dritte Seite, Dienstag, 06. Februar 2007, AZ Nr. 30.
e) Die Welt.de [5]
P.S.: Wouldn't that be something for ker.?