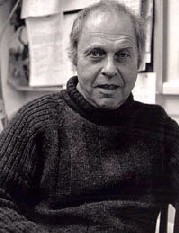 Marshall Sahlins is considered one of the most influential anthropologists of present time (and my favourite!). He was born in 1930, he grew up in Chicago, studied at the University of Michigan and at Columbia University, where he earned his Ph.D. at the age of 24. Very much influenced by theories of Karl Polanyi and Julian H. Steward he began to teach anthropology at both universities, spent two years in Paris till in 1973 he finally returned to Chicago joining the academic faculty, where today he is the Charles F. Grey Distinguished Service Professor of Anthropology Emeritus.
Among lots of his focuses he might be best known for his theory in economic anthropology. His collection of essays known as Stone Age Economics published in 1972 became a classic. Stone Age Economics is positioned in between the tradition of substantivism, a school that seeks to understand economic processes as the maintenance of an entire cultural order, and marxiste and neo-evolutionist modells (see also: Evolution and Culture, 1960). As confronted with Claude Lévi-Strauss during his time in France some might also recall some structuralist argumentation.
In the center stands his idea on the Original Affluent Society, postulating that hunters and gatherers consume less energy per capita per year than any other group of human beings, material wants being very limited and therefore easily satisfied. Since nature provides people, as long as nature isn't influenced by others, with all the necessities and since all the resources are easily harvested, Sahlins makes his assertion on limited work-time and a high value of leisure pointing out people living in abundance explained by a definition of desiring little in contrast to our (western) conception of producing and consuming much. (Read Sahlins' own extract from Stone Age Economics.)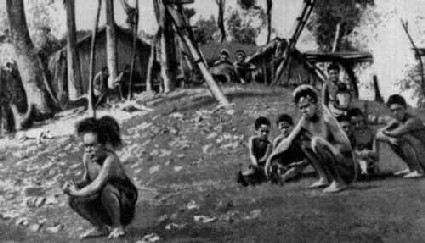 Although Sahlins' theory on hunters and gatherers in its form is no longer tenable, e.g. because of the reduction in adaptation to nature, the boundaries of the system and the suppression of the historic dimension as well as insufficient studies and examples, and ignoring the facts of famines among hunters and gatherers, his work influenced almost every following study within this area of economic anthropology. Woodburn for example follows his ideas dividing hunter and gatherer groups in immediate- and delayed-return societies (Woodburn, James, 1982: Egalitarian societies. In: Man Vol. 17 (The Journal of the Royal Anthropological Institute). S. 431-451.). Bird-David demands an emic perspective along the interpretive tradition and postulates the cosmic economy of sharing (Bird-David, Nurit, 1992: Beyond "The Original Affluent Society". In: Current Anthropology 33/1.).
Aside a further introduction on hunter and gatherer societies this post is actually just supposed to point out a new interview with Marshall Sahlins titled "In the Absence of the Metaphysical Field" and the unofficial journal of the anthropology department of the University of Chicago EXCHANGE (via Savage Minds). I also found another interesting interview dating to October 2004 with Creative Commons about Prickly Paradigm Press, a pamphlet founded and re-released by Sahlins (many valuable and downloadable articles!).
More of Sahlins' works:
– Social Stratification in Polynesia (1957)
– Moala: Culture and Nature on a Fijian Island (1962)
– Tribesmen (1968)
– Culture and Practical Reason (1976)
– Islands of History (1992)
– Anahulu: The Anthropology of History in the Kingdom of Hawaii (1994)
– How "Natives" Think: About Captain Cook, for Example (1995)
– Culture in Practice (2000)
More important works on hunters and gatherers:
– Burch, Ernest S. Jr. & Linda J. Ellanna (eds.), 1996: Key Issues in Hunter-Gatherer Research. Oxford: Berg.
– Lee, Richard, 1992: Art, Science or Politics. The Crisis in Hunter-Gatherer Studies. In: American Anthropologist 94/1.
– Lee, Richard & Richard Daly (Hg.), 1999: The Cambridge Encyclopedia of Hunters and Gatherers. Cambridge: Cambridge University Press.
– Lee, Richard & Irven DeVore (Hg.),1968: Man the Hunter. Chicago: Aldine.
– Myers, Fred, 1988: Critical Trends in the Study of Hunter-Gatherers. In: Annual Review of Anthropology 17. S. 261-82.
– Wilmsen, Edwin, 1989: Land Filled with Flies. A Political Economy of the Kalahari. Chicago: Chicago University Press.