Published on Samstag, April 29th, 2006
… warauduati (contact: marc[at]murschhauser.net)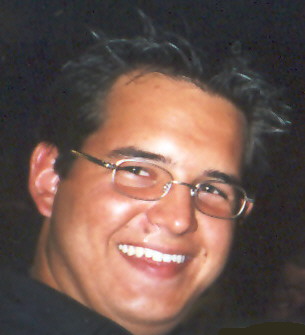 Born and raised in the alpine region Oberallgäu in Southern Germany, I finished school in 1997 in Kempten, in between as a YFU (Youth for Understanding) exchange student in Bismarck, Missouri, USA. Since then I had been living in Munich for a banking education at Deutsche Bank and my following studies in Cultural Anthropology, European Folklore and American Cultural History at Ludwig-Maximilians- Universität. Graduating in July 2005, I am now a postgraduate and lecturer. To concentrate on my doctoral thesis "Hybridity and Migration of the Garínagu in Central America" (working title) I moved back to my hometown, still shuttling back and forth between the two places.
Other qualifications:
– db English Certificate (Advanced) – Business English.
– Certificado de Español – Nivel: Intermedio Alto (Cadíz, Spanien).
– Courses in economics and politico-economics of Bankakademie Frankfurt (Business School of Finance & Management).
Travels:
– Europe, USA (5 months), Canada (3), Egypt, Nepal, Australia (3), Indonesia (1), Taiwan, Cuba (3), Chile (3), Honduras (11), El Salvador, Guatemala, Belize, Mexico.
Written articles and papers:
Ethnologik – Zeitschrift der Studierenden des Instituts für Ethnologie und Afrikanistik:
– Karibischer Alptraum. Cuba und die Vereinigten Staaten von Amerika. December 2001, 42-48.
– Cuba im aktuellen Tagesgeschehen. Kriegsgefangene oder gesetzlose Kämpfer. February 2002, 46-52.
– Im Ansatz eine Feldforschung. Mit Mapuche-Frauen im Berufsleben. June 2002, 36-42.
– Alaskanische Kurzgeschichten. January 2003, 8-10, 17-18, 25-26, 42-44, 53-54.
– Ein Besuch im Museo Nacional de Antropología in Madrid. Geschichte und Expositionen. July 2004, 11-16.
Research Papers:
– Estudio sobre Necesidades e Intereses de Capacitación Laboral en Mujeres Mapuches de la Región Metropolitana. Centro de Estudios Ciudadanos, Santiago de Chile. 2002, 1-28.
In Process:
– Die Selbstidentifikation der Garífuna in Honduras: Ãœber die ethnische Identität der Garínagu und deren kulturelle Revitalisierung durch Tourismus und Politik.
– Die Bewohner Feuerlands und deren wirtschaftsethnologische Klassifizierung.
– Die Geschichte der Garífuna im Identitätsbildungsprozess.
… more to come.
Academic Lectures:
– SoSe 2009: Proseminar Einführung in die Ethnologie Südamerikas: der Süden (München)
– SoSe 2009: Proseminar Der Pelzhandel im zirkumpolaren Raum (München)
– SoSe 2009: Proseminar Wildbeuter im Ãœberfluss (München)
– SoSe 2009: Lektürekurs Die Yanomami: ethnographische Darstellungsweisen (München)
– WiSe 2008: Proseminar Africa in the Americas. Einführung in die Afroamerikanistik (München)
– SoSe 2008: Proseminar Afrika – Afroamerika (Bayreuth) with Prof. Dr. Kurt Beck
– SoSe 2007: Proseminar Afrika in Amerika. Einführung in die Afroamerikanistik (Bayreuth) with Prof. Dr. Kurt Beck
– WiSe 2006: Proseminar Einführung in die Afroamerikanistik (München)
– SoSe 2006: Tutorium Grundlagentexte zur Ethnologie (München)
– WiSe 2005: Tutorium Grundlagentexte zur Ethnologie (München)
Main research areas:
– Theoretical: Ethnicity, Identity, Migration, Economic Anthropology, Writing Culture
– Regional: North, Central, & South America, Caribbean, Circumpolar World