Just a little reminder for everyone interested. The International Conference "Americanisms" at the Bayreuth Institute for American Studies (BIAS) is going to take place the 31st of January to the 1st of February 2008.
Abstract:
"The idea of an American singularity has not only been one of the founding pillars of national self-perception but has also worked as a keystone of identifications, adaptations, and dissociations within and without the boundaries of the United States. Many of the twentieth-century cross-Atlantic discourses on politics, religion, and culture have thus been influenced by a perceived or real dichotomy between American and European concepts and ways of life, between Americanisms and Anti-Americanisms. However, any static and homogenous view on the very concept of Americanism can only be misleading. The plural form of this singularity is therefore intentional, as it invites a long-overdue reflection on regional and ethnic forms of such identification patterns. Furthermore, demographic shifts and a growing influence of immigrant groups from outside the traditional European settler groups have made the boundaries of the United States as well as of Canada fuzzier than a look at the world map suggests. Perhaps most importantly, the trauma of the 9/11 attacks has led to a deep uncertainty in the way the United States is to perceive and position itself, and as a consequence it would appear to invite acts of inward renewal. Such a period of transformation presents an ideal time to take stock of the various consequences of the idea of an American singularity, as well as of old and new forms of Americanism(s) on both sides of the Atlantic."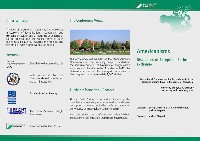 My presentation "Africa in America: An Ethnological Perspective on Black Identity in the Americas" is one of the very few anthropological viewpoints during the conference. I will speak about an African American perspective on identification with the Americas locating exemplary phenomena of African American culture, such as the Garínagu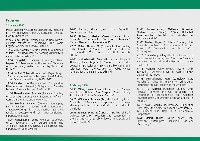 in Honduras, Maroons in Jamaica, or the "Natural Rebels" of Haiti. Perspectives on slavery as well as on the northward migration to the metropolises hopefully serve as starting points for a theoretical reflection and a diversified discussion on "Blackness" in the United States of our time. Remember The End of Blackness.

For further individual abstracts and information please visit the conference's website. For a quick view on the two days' program simply click on the two pictures above.