Linda Radford, believe it or not my host mom during my student exchange year in 1994/95 in Bismarck, Missouri, has engaged herself in a very neat little project. Co-authored by her lifelong friend Linda Derby, currently residing in Tulsa, Oklahoma, but also born and raised in the bluff only about one hour south of St. Louis, she is trying to reveal the unique history of the town.
Titled Bismarck: Hometown USA the volume "surveys the history of the area from the earliest inhabitants of the 19th Century to the modern era. The book traces the early settlements, its people, and community life in a small but not so sleepy train town".
The "City" of Bismarck is located in St. Francois County and has a total population of about 1,500 inhabitants. Surrounded by the Saint Francois Mountains, formed by volcanic activity and seen as an outcrop of Precambrian igneous rock mountains rising over the Ozark Plateau as well as one of the oldest exposures of igneous rock in North America, there are quite a few worthily remembered natural highlights such as Elephant Rocks State Park, the Johnson`s Shut-Ins and the Taum Sauk Mountain. St. Louis, what was once Cahokia as a center of the Mississippi Culture, became the gateway of western exploration in the late 18th century. Controlled by French and Spanish during colonial times Missouri was especially a main focus of German migration later in the 19th century, Eberhard Anheuser and Adolphus Busch maybe one of their most prominent representatives of German impact.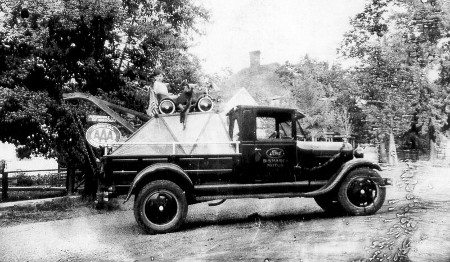 Aspects might partly be assessed and retrieved in Bismarck: Hometown USA as the project is based especially on "stories and legends handed down and preserved by historians of the previous generation" as well as life stories of young and old within the town. Being a cultural anthropologist I might would have hoped for a trace back to the first inhabitants and not the "earliest" of European settlements, but as an enthusiastic reader and researcher of North American History I am looking forward not only on a personal side to see behind the curtain of lively history of an exemplary bluff in the heart of the United States of America. Publication is scheduled for late spring.